The Hungry Herald is quite literally a labour of love.
We are a husband and wife team who once upon a time were two kids working in a restaurant. She was the hostess with the mostess and he was the bartender. He knew something was up when she started sneaking him little plates of illegal garlic mashed potatoes during their shift that the chef thought were for her.
Oh yes, food was going to be a thing for these two.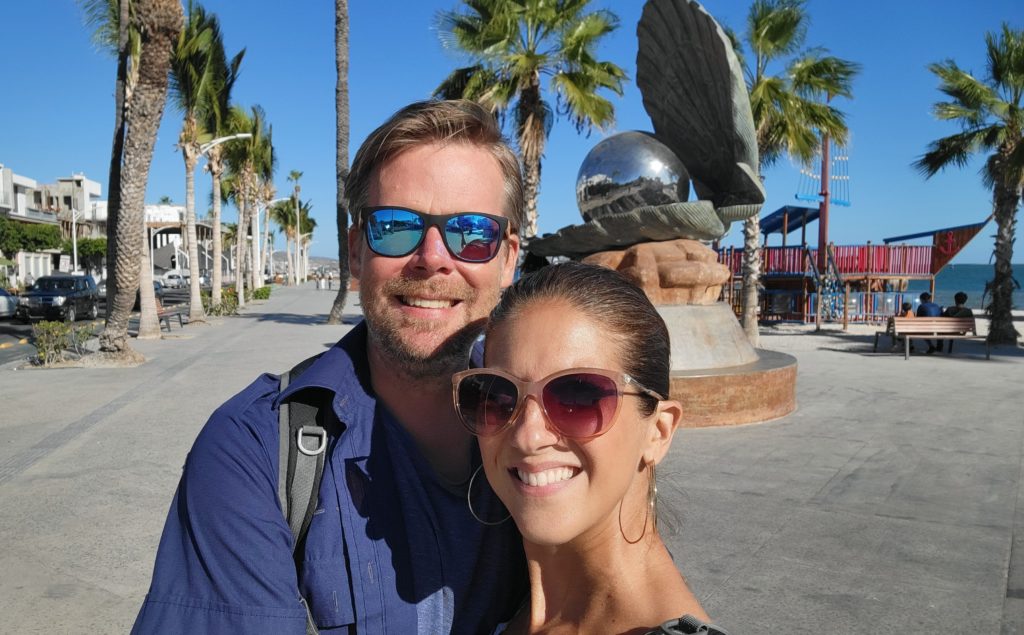 We knew right away that the road to both of our hearts would be through our stomachs, and let's just say that we've been paving two-way highways for over twenty years now. We have had the unbelievably good fortune of travelling far and wide, meeting fantastic people along the way, sharing and cooking untold sumptuous meals, and clinking too many glasses to count. And we're not about to stop.
From lunching on bullfrog in Beijing, to cracking fresh crayfish in Stockholm, to sharing a steaming hot poutine on a city bench in our beloved Montreal, wherever we are, we're all about the food. And we're always hungry for discovering more. 
Along the road, we've often wondered what the story was behind whatever was dangling at the edge of our forks or swirling around in our glasses. Who devilled the first egg? How did haggis happen? What makes the Old Fashioned old-fashioned? And what's your story, Tandoori? Such are the things that get us all fired up inside, and we're here to try to shed some light, in these trying times, on these most not-so-pressing questions.
We are the Hungry Herald. Join us on the road as we share what's on the menu and on our minds.
Hopefully we entertain, hopefully we inform, hopefully you enjoy.
Michael & Vee
WANT TO SUPPORT US IN CREATING MORE TASTY CONTENT?
Thank you so much for making a donation today!